Estas son las cositas que me llaman del rinconcito ordenado de la nueva temporada junto con algún habitual sueño como el Lady Dior (algún día me encantaría tener uno) y un par de libros que me gustaría se incorporaran a mi librería de moda. Mi ex-novio chico habría matado por tener una lista como esta y solucionar todos los regalos del año ;-) y a mi se me ocurre hacerla ahora que ya no estamos juntos. ¿Será que me he vuelto malvada como la madrastra de Blancanieves?
Questi sono i capi di abbigliamento, accessori e libri che mi piacerebbe avere la prossima stagione. Ovviamente non acquisteró tutto e molto meno la mia adorata borsa Lady Dior che è un sogno della mia wishlist (mi piacerebbe avere una un giorno di questi).
Il mio ex-ragazzo avrebbe ucciso per una lista così, e risolvere i regali di tutto l'anno, e io che sono come la matrigna di Biancaneve la faccio proprio adesso che non siamo insieme.
These are garments, accessories and books that I would like to have next season. It's obviously that I won't buy everything like a Lady Dior bag which has always been a dream but I would like to have one someday.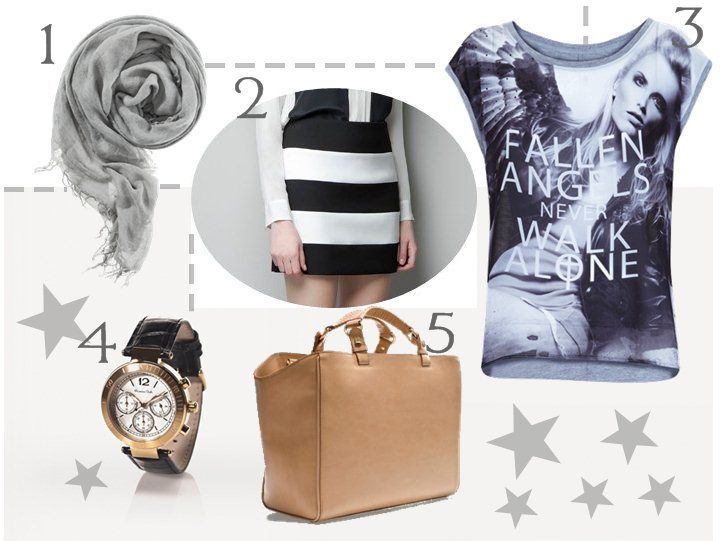 1 and 4: Massimo Dutti, 2 and 5: Zara, 3. Blanco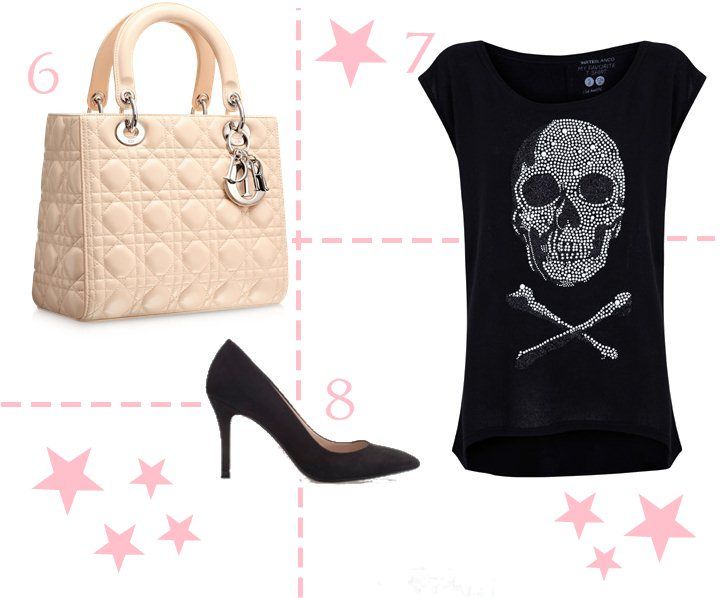 6. Lady Dior, 7. Blanco, 8. Zara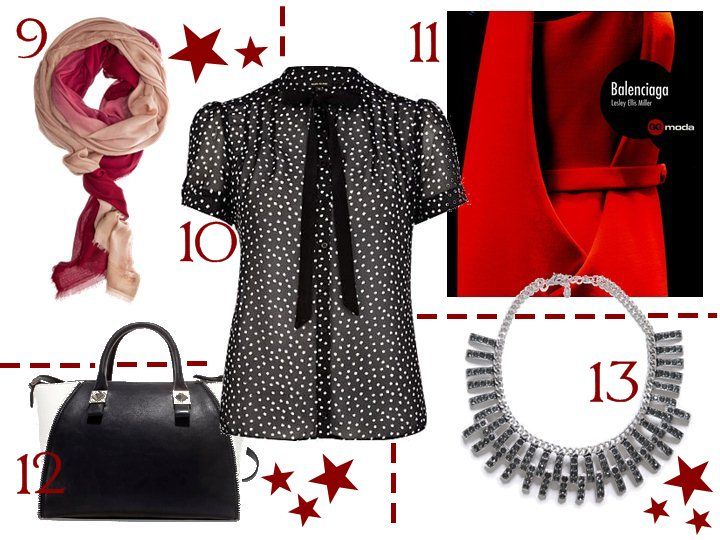 9. Massimo Dutti, 10. River Island, 11. Book: Balenciaga. Modisto de modistos. Ed. Gustavo Gili. 12 and 13: Zara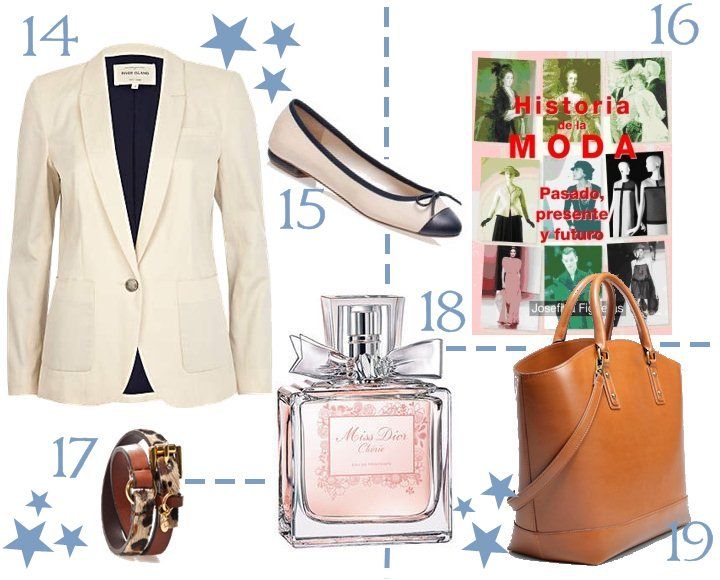 14. River Island, 15 and 17. Massimo Dutti, 16. Book: Historia de la Moda. Ed. Gustavo Gili, 18. Parfum Miss Dior, 19. Zara
Como sabéis la semana pasada estuve off total, necesitaba con urgencia un descanso, pero para compensaros de la falta de post de estos días, esta semana habrá un post diario a excepción del sábado. Os espero mañana por aquí. ¡Feliz semana!
La settimana scorsa sono stata scomparsa dal mundo blogger, per compensare questa pubblicheró ogni giorno meno il sabato, quindi vi spero domani. Vi auguro una buona settimana!
This week I'll publish a post every day, in compensation for last week that I just published a post. Have a nice week!