Siempre he sido de las que les gusta apuntar todo en un cuaderno de notas, nada de móvil, agendas electrónicas o cualquier otro cacharro tecnológico. ¿Porqué? Porque la tecnología falla y si lo tienes en papel, eso que te salva.
Todos los años customizo una agenda o hago un cuaderno de notas para planificar los post y hoy he pensado enseñaros como lo hago. Espero que os guste.
Sono una ragazza che mi piace fare delle annotazioni sull'agenda nulla di cellulare o PDA, perché la tecnologia a volte si ferma. Ogni anno faccio un notebook per pianificare il post e oggi vi faccio vedere come l'ho fatto. Spero vi piaccia.
I like to write my ideas in a notebook because the technology sometimes fails. Every year I do a notebook to plan the post and today I show you how I have done.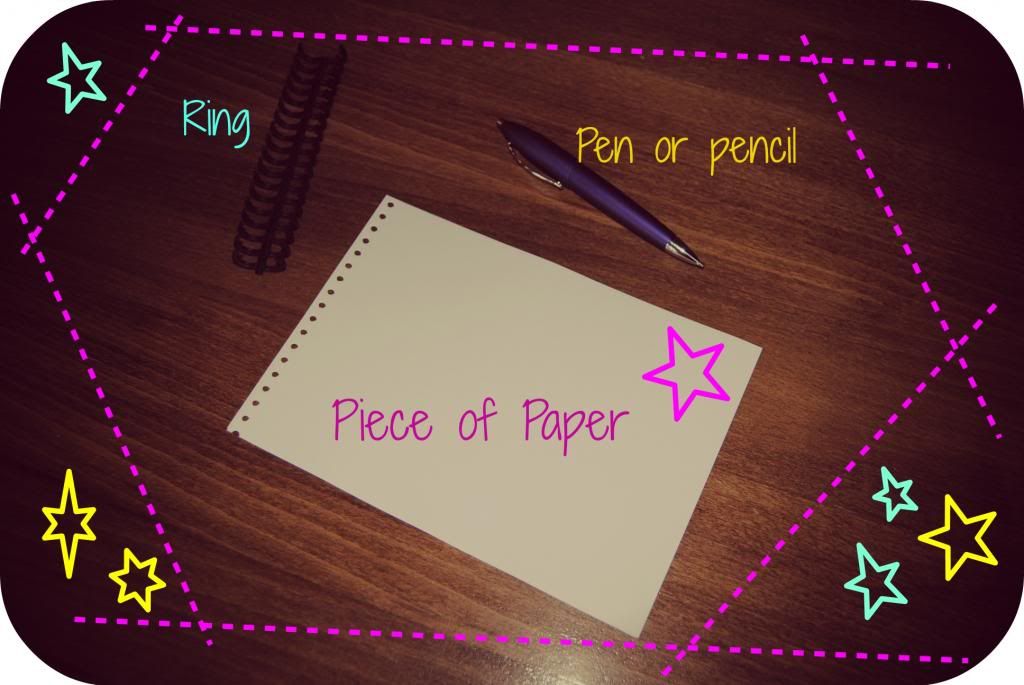 Materiales: papel, anillas o espiral de un cuaderno ya viejo, un bolígrafo o un lapicero para dibujar y unas cuantas ideas.
Materiali:
carta, anelli di un vecchio taccuino, matita e un sacco d'idee.
Materials:
paper, rings of an old notebook, pencil and plenty of ideas.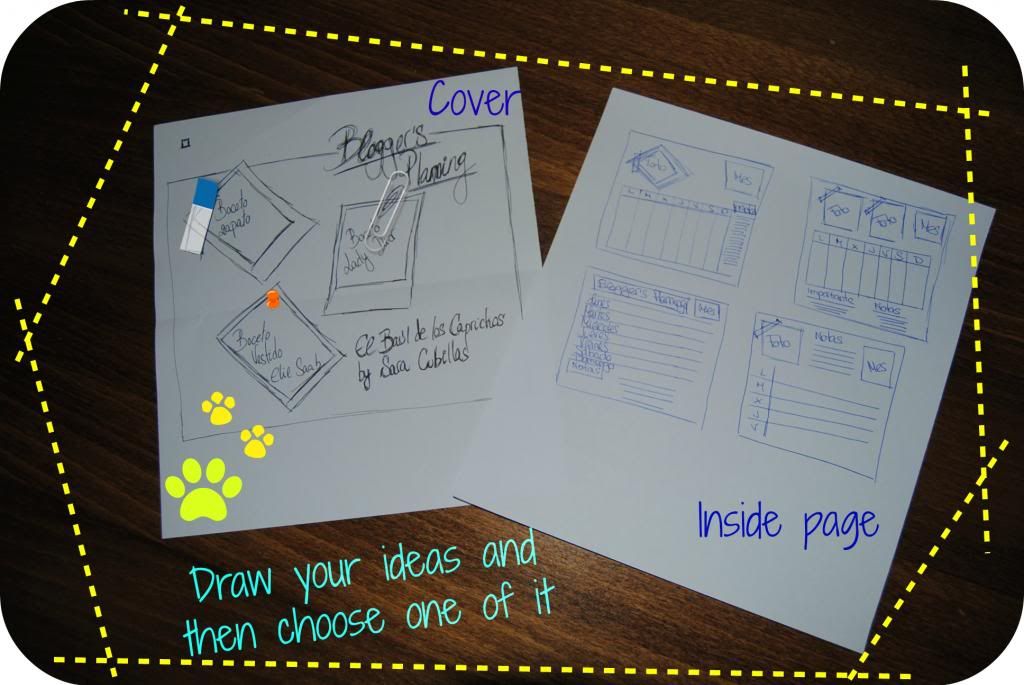 Dibuja una portada y las páginas interiores, como si realizaras un boceto para hacerte una idea de lo que realmente quieres.
Disegna la copertina e l'interno pagine, così è possibile ottenere un'idea di cosa vuoi davvero.
You draw the cover and the inside pages, so you can get an idea of the result.
Pasa tu diseño al ordenador. Puedes utilizar Power Point para montar la plantilla e imprimirla las veces que quieras o un programa de diseño gráfico, uno fácil de manejar es PhotoScape.
Passa il vostro disegno al computer. Utilizza Power Point o un programma di disegno grafico, PhotoScape é facile d'usare, per adattare il modello.
Design your drawing in the computer. Use Power Point or a graphic design software as PhotoScape to fit the template.
Para la portada utilicé la foto de
Facebook
que convertí en dibujo mediante PicMonkey. Utilicé también este programa para convertir los bocetos de la sandalia de Manolo Blahnik y el Lady Dior en fotos polaroid. Después con PhotoScape monté toda la portada.
Per la copertina ho usato la foto di Facebook che ha diventato un disegno grazie a PicMonkey. Ho anche usato questo programma per fare come da foto polaroid il disegno delle scarpe di Manolo Blahnik e borsa Lady Dior. Poi ho fatto tutto il montaggio con PhotoScape.
For the cover I use the photo of Facebook that become a drawing by PicMonkey. I also used this software to make sketches of the Manolo Blahnik's shoes and Lady Dior as polaroid photos. Then I eddited the cover with PhotoScape.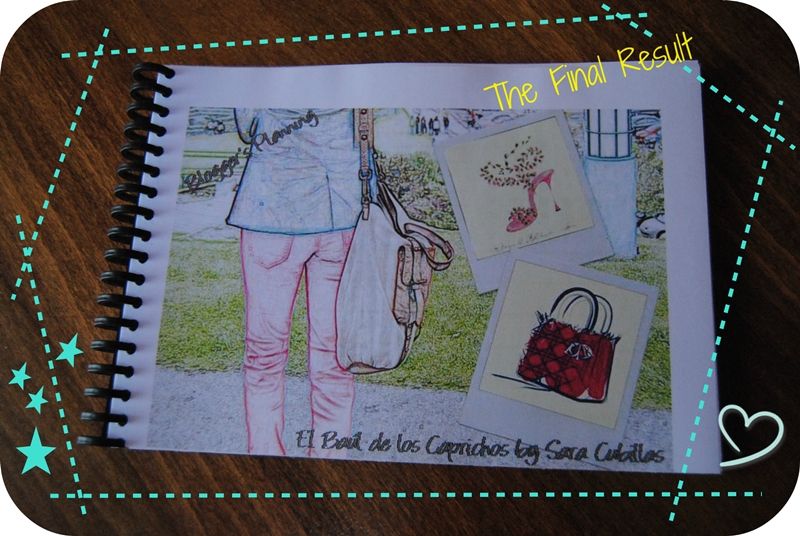 Si os apetece tener una igual, sólo tenéis que escribirme un mail y encantada os enviaré el diseño de las páginas interiores y la portada para que podáis imprimirla vosotros mismos.
¡Buen finde! Ah, no os olvideis de dejar los zapatos en la ventana para recibir a Los Reyes Magos.
xoxo
Si vi piace e volete avere un notebook similare soltanto dovete scrivermi una mail e sará un piacere spedirvi il disegnino e cosí potete stamparlo voi stessi .
Spero che la Befana vi porte tantissimi regali. Buon weekend!
If you like the notebook and you want to have one, write me an email and I'll send you the design so you can print it.